Kemlan C24 Metallic Black Legs Heater Wood Burning
Description
Designed to heat an area of up to 240m2, the C24's fully shielded firebox incorporates a natural convection system allowing warm air to circulate around your home, with the option of a three speed fan.
Using a modern day ceramic refractory system, the C24's design reduces heat loss through the flue and ensures that the firebox retains and radiates much of the heat otherwise lost. Secondary air is added below the baffle.
Due to the high temperature of the firebox, smoke is burnt as it rises towards the flue, making it remarkably clean burning. The C24 boasts an impressive average of 1.4 gms/kg, vastly under the allowable Australian standard of 4.0gms/kg.
If you're looking for something with a little more style and class, the new black enamel C24 takes an old favourite into a new era.
Dimensions may vary with installation options.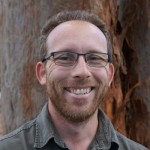 Orlik Heating can help you choose the right heater for your home and budget. Visit our showroom, or contact us to organise your free on-site consultation and quote by our friendly, experienced and accredited home heating installer, Dusan Zubek.
Got a question or want us to call you?
Installed by Orlik Heating
We service all areas of the Blue Mountains and Western Sydney, including Bell, Blackheath, Blaxland, Bullaburra, Emu Plains, Emu Heights, Faulconbridge, Glenbrook, Hawkesbury Heights, Hazelbrook, Katoomba, Kurrajong, Lapstone, Lawson, Leonay, Leura, Linden, Medlow Bath, Mount Riverview, Mount Victoria, Mount Wilson, Mulgoa, Penrith, Richmond, Springwood, Sun Valley, Valley Heights, Warrimoo, Wentworth Falls, Windsor, Winmalee, Woodford, Yellow Rock.