Quadra-Fire 5700 Step-Top ACC
Description
Quadra-fire is the Rolls Royce of brands from the Jetmaster range, producing premium, high-end, industry-leading fireplaces, with the latest technology in efficiency and clean burning.
The 5700 Step Top is a wood-burning powerhouse. It's big on heating performance, and even bigger on efficiency.
Automatic Combustion Control (ACC) provides advanced heating control for long, clean and efficient burns. Rugged construction continues the Quadra-Fire Tradition of Excellence.
20.6kW heats 140 to 370 square meters, based on climate and home efficiency
Ultra clean burn with low emission levels of 1.5 g/kg
600mm maximum log length
Up to 18 hours of burn time from each load of wood
Easy start-up
Option with nickel trim and legs is from $5395.
Quadra-Fire 5700 Step Top Walkthrough
This heater is compatible with the VisionLINE Air Flue System
Dimensions may vary with installation options.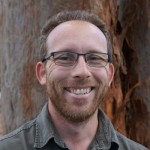 Orlik Heating can help you choose the right heater for your home and budget. Visit our showroom, or contact us to organise your free on-site consultation and quote by our friendly, experienced and accredited home heating installer, Dusan Zubek.
Got a question or want us to call you?
Installed by Orlik Heating
We service all areas of the Blue Mountains and Western Sydney, including Bell, Blackheath, Blaxland, Bullaburra, Emu Plains, Emu Heights, Faulconbridge, Glenbrook, Hawkesbury Heights, Hazelbrook, Katoomba, Kurrajong, Lapstone, Lawson, Leonay, Leura, Linden, Medlow Bath, Mount Riverview, Mount Victoria, Mount Wilson, Mulgoa, Penrith, Richmond, Springwood, Sun Valley, Valley Heights, Warrimoo, Wentworth Falls, Windsor, Winmalee, Woodford, Yellow Rock.