Get your home ready for summer with our home ventilation options.
Let cooler fresh air into the roof from outside and let hot air in your roof cavity out. Reduce the temperature in your home efficiently and naturally.
Orlik Heating offers the home ventilation options from top Australian suppliers, including with flame zone rating up to BAL40.
Make an appointment for us to visit your home to offer advice on the best available ventilation to suit both your home and your budget. Or make an appointment to visit our showroom, 40 minutes drive from Katoomba, a few minutes from the M4 Russell St exit.
wind driven
Windmaster
Wind driven, roof mounted, aluminium ventilator
Designed to exhaust heat and moisture from the roof space of a home, without the use of electricity
Compliant to BAL-29 when installed with a sparkguard
Available in 26 colours
wind driven
SupaVent
Removal of heat and moisture in roof spaces
No energy consumption
Suitable for metal and tiled roofs and most roof colours
High quality polymer and aluminium
17 colours
15 year warranty
wind driven
TurboBeam Skylight
Wind driven ventilator with a clear acrylic head designed to exhaust heat and damp, and provide natural light to the roof space and storage areas
Removal of heat and moisture in roof spaces
Ideal for garages and sheds
Suitable for metal and tiled roofs
Clear acrylic head
High quality polymer and aluminium
Deters unwanted vermin and pests
15 year warranty
solar powered
SolarXVent
Provides natural and energy free ventilation
When SolarXVENT's panel is exposed to sunlight the fan is activated and generates a powerful flow rate, exhausting heat and humidity
smart electric
AiroMatic
A powerful, mechanically driven ventilator with Air iQ technology
Automatically detects heat and humidity to remove it from the roof space
Allows the entry of light to deter vermin in the roof space.
smart electric
Maestro BAL
The Maestro BAL roof ventilator is the perfect type of roof ventilation for the Blue Mountains, with the highest BAL rating (BAL-40) of all roof ventilation products.
The electric motor means it doesn't rely on wind to function.
It turns on automatically to remove heat and humidity from your roof space using its intelligent heat and moisture sensor.
smart electric
Odyssey
A smart air exchange system that helps make your home more comfortable to live in for less.
Designed to provide fast and effective relief from heat build-up, Odyssey replaces hot inside air with outside air to reduce temperatures in the home.
smart electric
EcoFan Subfloor Ventilation
Remove damp, humid air from your sub floor to keep your family and your home healthy
Air iQ detects the temperature and humidity levels in your sub floor, allowing EcoFan to adjust to the environment
Cross flow ventilation is achieved by setting one EcoFan to exhaust stale, damp air from the underfloor areas into the external environment, and the other to bring fresh, better quality air into a under floor space
Available in a range of Colorbond® colours
Bradford ventilators are available in a wide range of colours to suit residential and commercial applications. Colour availability varies by model. Please ask us.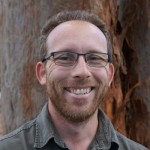 Make an appointment to visit our showroom in Emu Plains to discuss your heating nee