Jetmaster Universal Double-sided
Description
A Jetmaster see through (double-sided fire) can make a stunning feature as a room divider, or simply be used to divide and heat two separate rooms. Either way, you can enjoy the comfort of Jetmaster's two-way radiant and convected heat.
Only a Jetmaster Universal firebox can burn either wood or gas. This means you can convert your wood fireplace to gas with relative ease by simply removing the log pan and installing one of the efiicient pebble, coal or log gas burners. The Universal solid steel firebox is designed to handle the hottest heat, be it an efficient wood fire or an open gas.
The Jetmaster produces radiant heat plus convected heat naturally and it is designed to draw in cold air, heat it and then as it rises vent it out as a stream of hot air.
Minimal brickwork is needed. If you already have an existing fireplace then it is simply a matter of sliding the appropriate sized box into the brick fireplace and using the existing chimney. No additional fluing is required.
The wood is burnt down to a fine ash in the logpan, ensuring minimal cleaning and a slower burn rate. In fact, the logpan only needs to be cleaned once or twice a season depending on frequency of use.
There are over 12 sizes available.
Energy saving efficiency as the damper system slow downs and controls the rate of burning
Five times more heat than an average brick fireplace with half the wood consumption
Burning sustainable timber from F.A.A suppliers is greenhouse neutral
Fire is approved under Emission Standard AS 4013
Child safe, plus hook-on safety screen so fire can be left unattended
Unconditional 15 year guarantee on the Jetmaster firebox
Dimensions may vary with installation options.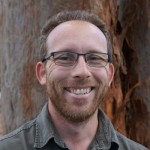 Orlik Heating can help you choose the right heater for your home and budget. Visit our showroom, or contact us to organise your free on-site consultation and quote by our friendly, experienced and accredited home heating installer, Dusan Zubek.
Got a question or want us to call you?
We service all areas of the Blue Mountains and Western Sydney, including Bell, Blackheath, Blaxland, Bullaburra, Emu Plains, Emu Heights, Faulconbridge, Glenbrook, Hawkesbury Heights, Hazelbrook, Katoomba, Kurrajong, Lapstone, Lawson, Leonay, Leura, Linden, Medlow Bath, Mount Riverview, Mount Victoria, Mount Wilson, Mulgoa, Penrith, Richmond, Springwood, Sun Valley, Valley Heights, Warrimoo, Wentworth Falls, Windsor, Winmalee, Woodford, Yellow Rock.